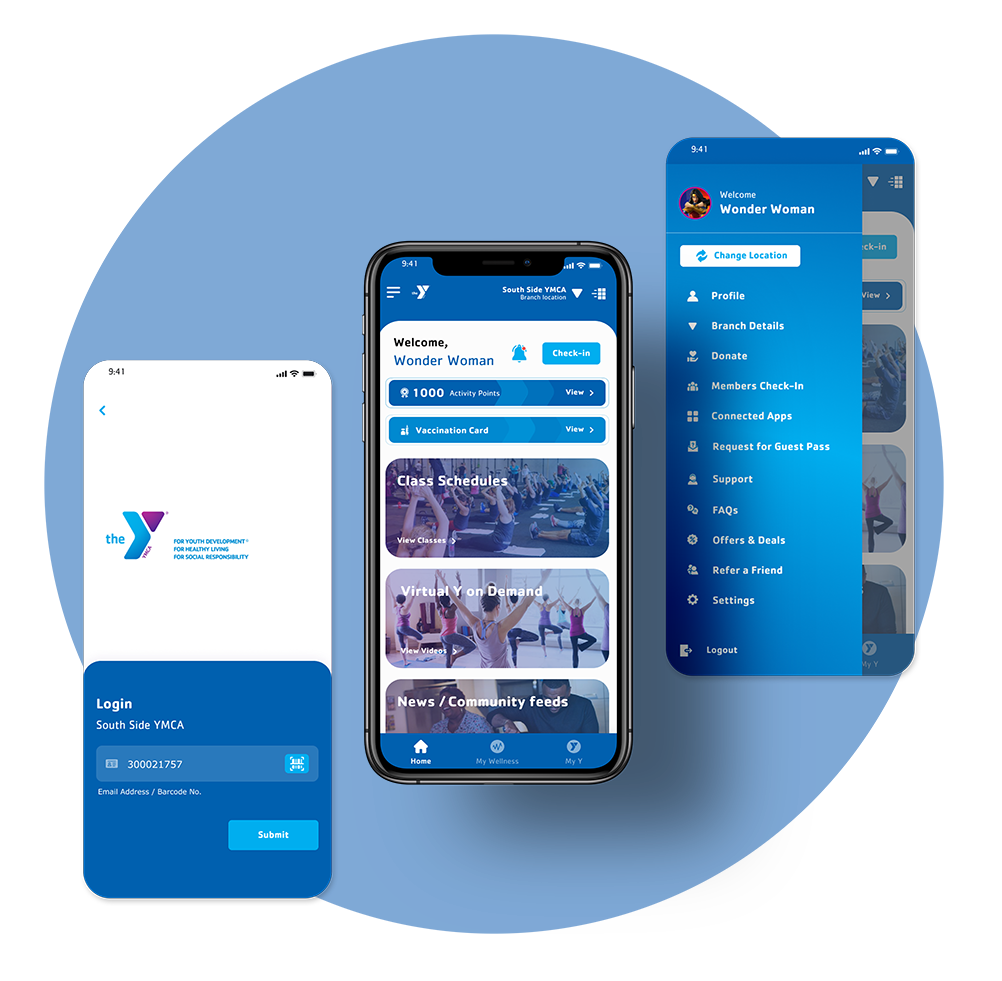 About Mobile Experience Platform
Your customers will have an app for their own YMCA. The Mobile Experience Platform App can be pre-configured for members as per their own YMCA branch.
Mobile Experience Platform is built on the latest technology stack.
Get an intuitive and user-friendly mobile app for your YMCA.
Get the Cloud Hosting Service team advantage of their experience, manpower, and infrastructure, all yours to leverage instead of implementing your own app from scratch.
Always have the control of mobile app and content of your YMCA with you
Single Sign-On integration with supported membership management systems.
Touch-free experience, check-in, and virtual classes.
Intuitive and easy navigation
Themes and templates are YMCA brand-compliant.
 
Become a YMCA's Digital Services Member
Everything we do is grounded in meeting the unique needs of communities – and we can't do it alone. When you become a member, we join hands and expand our impact to ensure all people and communities can thrive.